Journey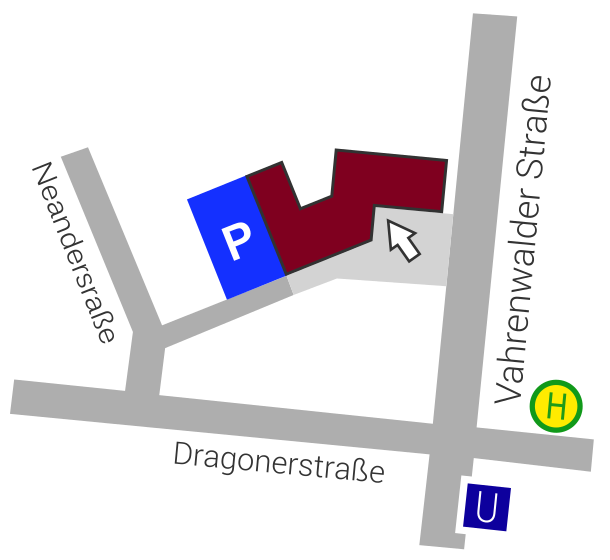 You will find us in the ET (Evangelischer Treffpunkt), Vahrenwalder Str. 109, Hannover.
Go by bus (line 133) or light railway (line 1 or 2) until station "Dragonerstraße". It is just a one-minute-walk from there.
There is a parking area directly next to the building (also suitable for bicycles). Alternatively there are enough opportunities at Vahrenwalder Straße or one of its byroads.